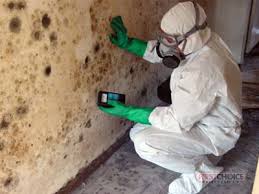 We go above and beyond to get the job done right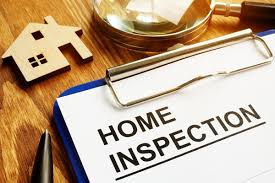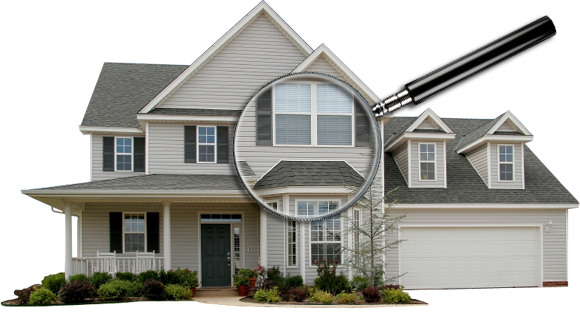 Home Inspections
We're dedicated to give you the peace of mind on your new purchase.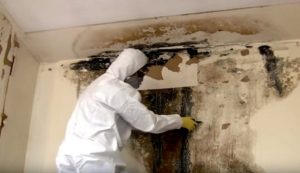 Mold Remediation
Molds are part of the natural environment. Outdoors, molds play a part in nature by
It is critical to choose the right inspector for one of the most important emotional decisions and financial investments that you will ever make. Brett Gordon, the company's owner is dedicated to providing the most professional and personal service possible.
The average inspection is 2-4 hours, and may take longer for larger properties. If you have a guesthouse or freestanding structures on the property, please advise us so that we can allow additional time. This is an ideal opportunity for you to spend time in the home and we encourage you to attend the inspection. We will lead you through a detailed "look" at your new home. Any information affecting the value or desirability of the house is within your right to know.
Our thorough home inspection will include the following:
Exterior Siding materials, EIFS stucco (exterior insulating finishing systems), Hardcoat stucco. Louisiana Pacific siding and other class action siding materials. Trim, windows, doors, and other visible exterior attached or detached related components
Interior Floors, walls and ceilings. Built-in appliances/equipment, smoke detectors and safety-related items, fireplaces and other visible interior-related components
Roof Shingles, flashings, chimneys, vents, skylights, gutters and downspouts as well as other visible roof related items
Attic Insulation, ventilation, rafters, joists, trusses, water damage, roof leaks and other visible attic related items
Basements, Finished and unfinished basements for structural conditions, insulation, water problems and habitability – If the basement is unfinished, can it be finished?
Crawl Spaces, Insulation, ventilation, vapor barriers, supporting posts and columns, water damage, structural deficiencies and water intrusion problems. We will provide you with a qualified mold prevention service.
Termite Inspectors, as needed, that will be at the home inspection the same time you are.
Foundation and Structure, We inspect your foundation and structure for settlement and displacement caused by workmanship, poor design, erosion or time. We will provide you with references for qualified Termite Inspectors, as needed, if termites are found.
Decks and Porches, We will inspect your attached decks and porches, new and old, to the most current and up to date building and safety standards available from the International Residential Building Code
Garages,attached or detached. We will inspect your garages for structural conditions, and test your garage doors and garage door openers for safety concerns
Bath rooms, kitchens and all plumbing fixtures including sinks and faucets, bath/showers and jetted tubs, water distribution system and sanitary system. We inspect for Polybutylene – both blue and gray, and other class action plumbing materials, tank and tankless water heaters and other plumbing related items
Heating and Cooling Systems Furnaces and air conditioning units. Air ducts, air cleaning/ filtering systems and other related HVAC components
Electrical Systems Service entry and service panel – switches and outlets – visible wiring and grounding system. Electrical safety devices such as Ground Fault Circuit Interrupters (GFCI) and Arc Fault Circuit Interrupters (AFCI) are tested and re-tested as well as other related electrical components. Did you know that Federal Pacific electrical panels are a fire risk?
Some of our services offered : Mold Inspection, Mold Prevention, Mold Remediation, Air Testing, Water Testing, Allergen Testing,  Radon Testing, Radon Screening, Lead Paint Testing, Termite Letter, Dryer Vent Cleaning,  TriSeal,  HVAC Protection, Carpet Selections / Installation and Pet Urine Detection. We even have an Interior Designer on staff.                               
We have many more services. See Services for more information.
World Class Special Package: $375.00 Save $150.00
Includes: Home Inspection, Mold Inspection, Radon Screening, Carbon Monoxide Reading.
Under 2500 Sq feet Over 2500 Sq feet call for pricing.
Any House, Any Price… Same Price under 2500 Sq feet
For a limited time World Class Home Inspections is promoting an offer you can't refuse. Forget about our standard pricing and take advantage of this. One flat rate for any priced house! Certain Restrictions Apply. See "Extras" for details.
Add HQS Inspection… Add $50.00
You can save $75.00 by adding a HQS inspection to your standard home inspection. All housing funded through HUD's housing choice Vouchers must have a HQS Inspections.
We have more than 20 years in this and you can count on us to deliver…
Mold, Moisture and your home…(Your life could depend on it…) 
TriSeal will help all Mold Problems. Going Green is the trend and we are…
Over 25 years of research and development went in to the creation of the …
Did you know that mold can start growing as fast as 48 hour depending…